<!#-- DETERMINE THREAD OR REPLY --> <!#-- GET THE MESSAGE ID AND DATA, EITHER WAY --> <!#-- ASSIGN MESSAGE AND AUTHOR QUERIES APPROPRIATELY -->
Eva
<!#-- DETERMINE THREAD OR REPLY -->
Dear all,
My values don't connect in a gplot although I write symbol statements. Does anybody know why this might happen? Here is my code (it shoul produce one line):
symbol1 interpol = join pointlabel height=0.75 line=1 color=CX113388 value=cube;
legend1 label=none position=(bottom center outside);
proc gplot data=mydata;
format num_var1 commax10.2;
plot num_var1 * char_var1 = num_var2 / autovref lautovref = 2 cautovref = CXEEEEEE
vzero
vaxis = axis1 haxis = axis2 vreverse
legend = legend1;
axis1 label=("My label" angle=90) minor=none order=(1 to 5 by 1) offset=(1cm);
axis2 label=none;
run;
quit;
num_var1 and num_var2 are numeric
char_var1 is character
Everything is done from the symbol statement except the interpol=join.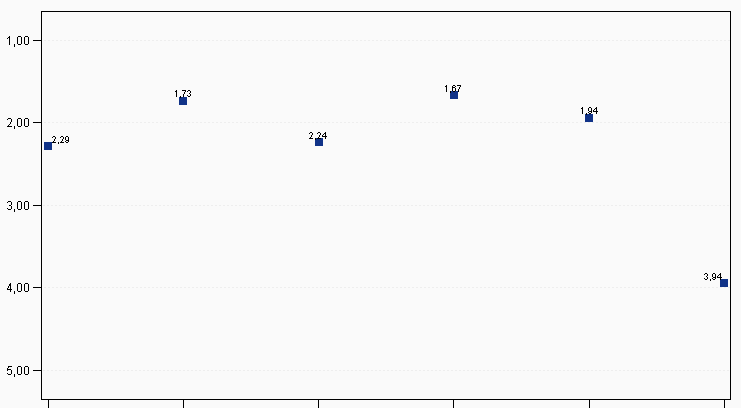 (I removed the labels, legend and values on the screenshot as it is company data)
Best wishes
Eva