<!#-- DETERMINE THREAD OR REPLY --> <!#-- GET THE MESSAGE ID AND DATA, EITHER WAY --> <!#-- ASSIGN MESSAGE AND AUTHOR QUERIES APPROPRIATELY -->
Eva
<!#-- DETERMINE THREAD OR REPLY -->
Dear all,
I have a plot with connected symbols. Is it possible to write the vaxis value on top of each symbol like in this example?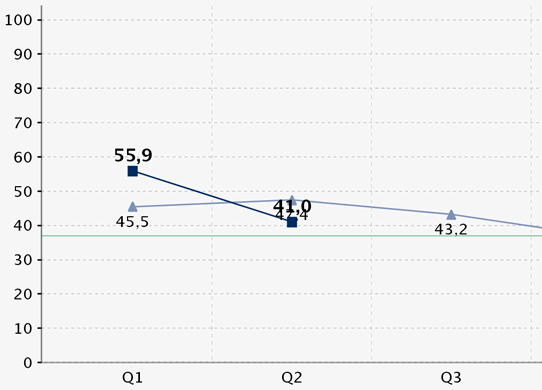 I know it is possible with prog gchart... vbar. You simply write sum into the vbar statement. I tried it with the plot statement but get the error that the syntax is not correct.
Best wishes
Eva
1 ACCEPTED SOLUTION
<!#-- DETERMINE THREAD OR REPLY --> <!#-- GET THE MESSAGE ID AND DATA, EITHER WAY --> <!#-- ASSIGN MESSAGE AND AUTHOR QUERIES APPROPRIATELY -->
GraphGuy
<!#-- DETERMINE THREAD OR REPLY -->
You can use Proc Gplot's "pointlabel" for that. By default, it uses the y-value as the label (which is what you want, I believe?). You can also customize the label, and use another variable if you want.
symbol1 value=dot interpol=none pointlabel;
proc gplot data=sashelp.class;
plot height*weight=1;
run;