SAS Admin community: Have you joined your tribe?
<!#-- If this is a reply, use the reply's uID to find any attachments -->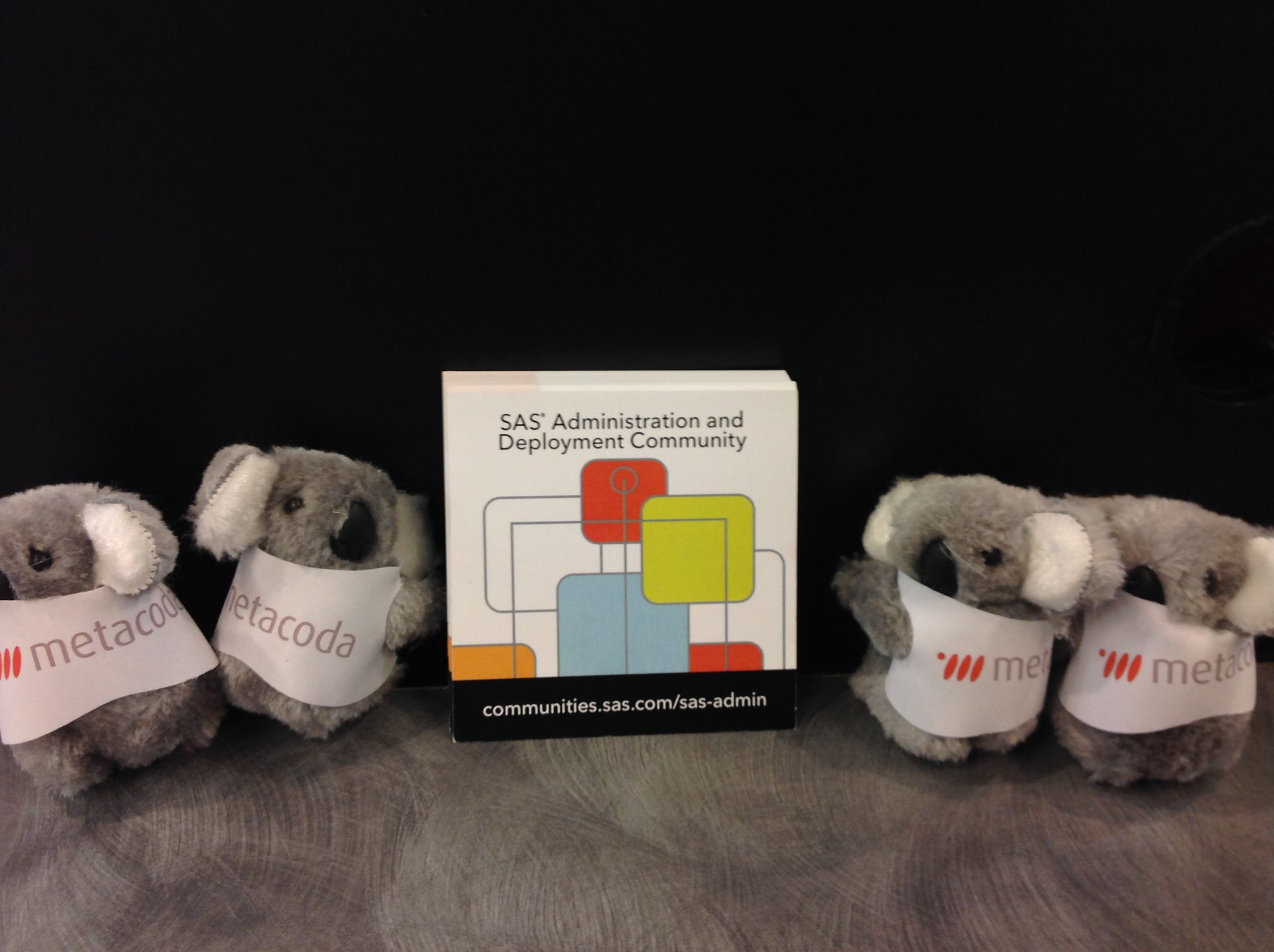 The SAS Administrator's role is at times cherished and other times admired, forgotten, loathed or even ignored – sometimes all in the course of a single day!
However, there is one thing that remains constant: the success of SAS Analytics relies on how well the platform hums along.
If there are issues with, for instance – performance, tuning, connection, or security; everyone will want to know you. Some SAS administrators have likened the role to that of a cleaner. You're at the front of everyone's minds when there's a mess to be cleaned up, but not given much thought when things are spotless the rest of the time. As SAS analytics expert, @GerhardSAS, outlines in his blog post, A data scientist, does not make a machine learning model – it's a team effort.
So, let's be grateful to all the SAS admins out there – when our SAS analytics platform (services, servers, networks, and databases etc) stop working, the SAS admins certainly don't!
Find your tribe – join the SAS Administrator Community
We can all benefit from being part of a tribe where we can share experiences, ideas, and feedback. Hosted at communities.sas.com, the SAS Administrator Community is a great way to be part of a group that works independently and together on all things SAS Admin.
Join the community to:
Hear about the latest hot fixes and maintenance news
Exchange questions with your peers from around the world 24/7
Share your expertise through written articles and responses and become a mentor/advisor to new and growing SAS Admins
Join in

SUGA

(SAS User Group for Administrators) events. As a member of the SAS Admin Community, you become a SUGA member and will be notified of webinars, seminars, and SAS Global Forum admin events. A committee of SAS staff and customers help plan SUGA meetings and events; if you'd like to be involved, please contact the SAS Admin Community manager, @ShelleySessoms
Three things to note for SAS admins
One of our favourite parts of the SAS Administrator Community is Shelley's "Three things to note for SAS admins" message, which she compiles at the end of each month. It's a great way to recap key topics/discussions and share the things we all found most valuable.
Check out the admin three things tag to click through to the "three things to note" and view posts going back to when it started in August 2017! Feel free to add your feedback to the threads and perhaps post an article in your area of expertise, which may be shared in a future month.
SUGA webinar and resources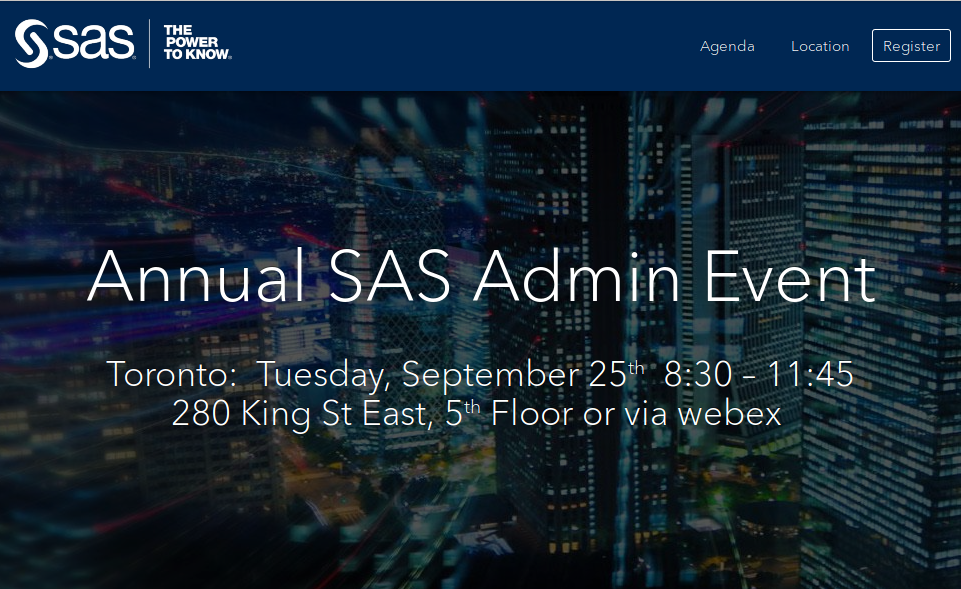 SUGA hosts quarterly virtual meetings for SAS administrators, with the most current session listed on the homepage of the Administration and Deployment Community. The next webinar is on Tuesday, 9th October at 2-3pm ET on Administering SAS: A comparison of SAS 9.4 to SAS Viya.
If you missed the very popular May 2018 SUGA presentation on SAS Global Forum Administration Session Highlights, you can view the on-demand SUGA webinar and PDF of the slides.
Talking about webinars, there are a couple of SAS Toronto events that may be of interest that you can attend in person or via WebEx:
Click to read the presentation topics on SAS Viya and SAS 9.4, containers, storage, cloud and performance. A recording will also be made available afterwards if you are unable to attend live so be sure to register to get informed.
Did you know there is a SAS Administrator's resource page at support.sas.com? You'll find great resources for installing, updating, managing, and maintaining your SAS software deployment. https://support.sas.com/en/sas-administrators.html
SAS Global Forum 2019 in Dallas
While our online communities are a great way to share and connect with like-minded members, it's amazing to be able to meet in person. Now is the time to start thinking about attending (or even presenting!) at SAS Global Forum (SASGF) 2019 in Dallas, TX, April 28 – May 1.
Check out the SAS Global Forum 2019 website for the Call for Content and Learning opportunities. You'll notice there is a dedicated SAS Admin content stream with a variety of specialised topics.
Here are some presentation topic ideas that you may like to share:
Administration tips
How to use SAS in your cloud provider
How do you secure your SAS applications and analytics platform
How to use SAS Environment Manager to monitor SAS hardware infrastructure
Sharing what makes a SAS administrator – what you need to know
SAS Global Forum will include SAS Admin networking events (keep an eye out in the community) as well as plenty of opportunities to meet SAS staff and SAS partners who can help answer your questions and demonstrate third-party offerings such as Metacoda.
Join the SAS Admin community today and hopefully we will see you in Dallas at SASGF 2019!
Cheers,
Michelle
This post was originally published on the Metacoda blog on 12 September, 2018.